Finding God—A Treasure Worth Pursuing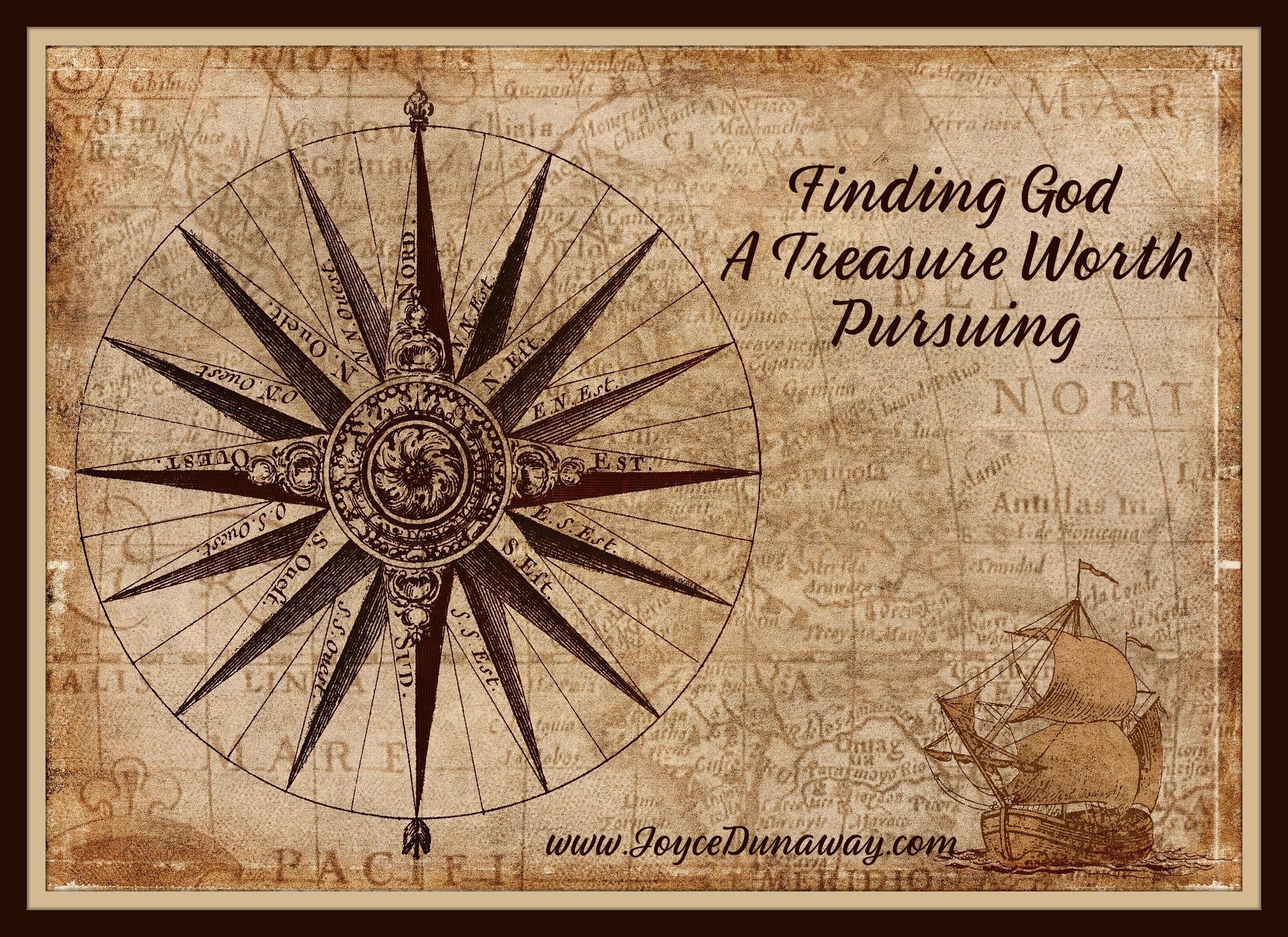 by Joyce Dunaway @DunawayJoyce
Have you ever been on a treasure hunt? If so, do you remember the excitement about finding the hidden treasure? Did visions of succeeding and getting rich fill your mind? Even when the journey was hard, you continued the pursuit—feeling the effort would be worth the results. However, most of the time, the treasure was either not found or it wasn't worth the energy and time you spent in your search.
Good News—there is a treasure which can be found—the greatest of all time. God says in His Word, If you seek Him, He will be found (I Chronicles 28:9 NIV).
This is a treasure hunt worth pursuing. God wants us to find Him. He sent His son as a map. When we accept His son, Jesus, into our hearts, we have the greatest gift of all time. 
When we embark on our Christian journey, the work will often be hard—Satan throws obstacles in our path, attempting to get us to focus on worldly things. Sometimes we get discouraged, doubting whether the pursuit of Christian growth is worth the effort, but God has promised us that the journey is worth any hardships. Our light and momentary troubles are achieving for us an eternal glory that far outweighs them all (2 Corinthians: 4:17 NIV).
Following are some of the treasures we receive when we find God:
If you confess with your mouth the Lord Jesus and believe in your heart that God has raised Him from the dead, you will be saved (Romans 10:9 NKJV).
I am going to prepare a place for you. When everything is ready, I will come and get you, so that you will always be with me where I am (John 14:2-3 NLT).
The Holy Spirit produces this kind of fruit in our lives: love, joy, peace, patience, kindness, goodness, faithfulness, gentleness, and self-control (Galatians 5:22 NLT).
I would love to hear some of the treasures you've received from finding God. Please share your thoughts in the section below.