Five C's That Can Help You Achieve Your Dreams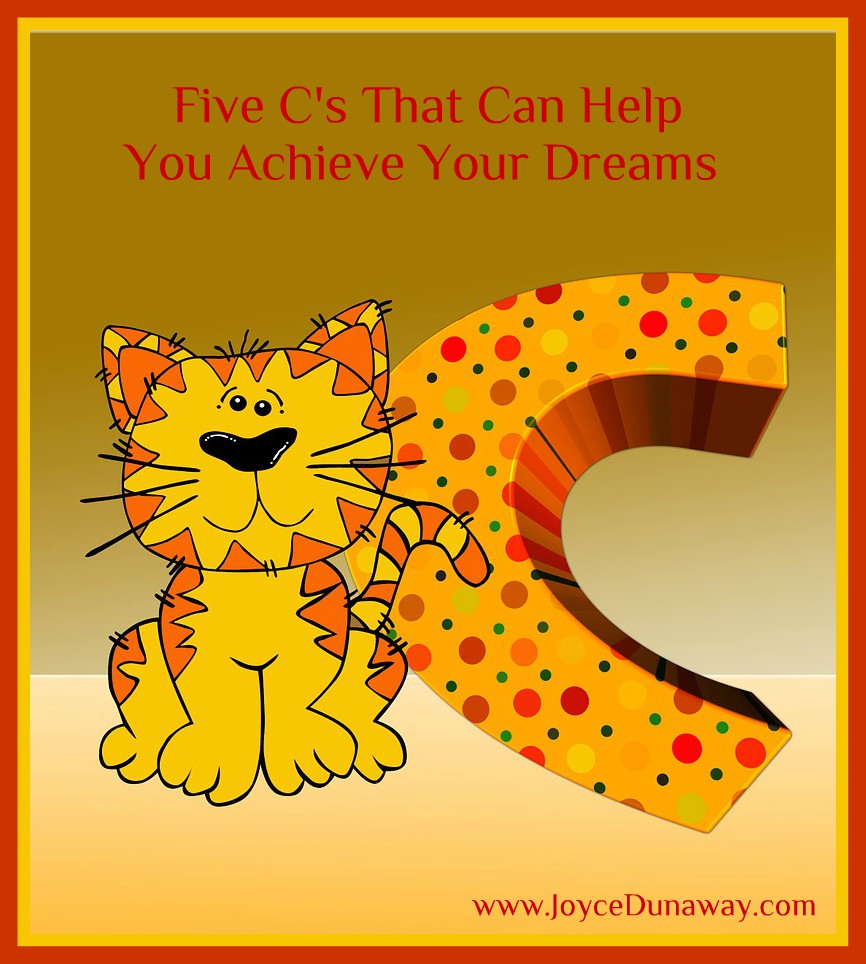 by Joyce Dunaway @DunawayJoyce
Every successful person has certain characteristics that make their journey easier. Even if you're weak in certain aspects needed to achieve your dream, you can learn how to improve.
Following are five C's that can help you achieve your dreams:
COURAGE
Courage is the ability to face challenges despite your fear. It's scary to present your manuscript to someone asking for their opinion. Although writing is a lonely endeavor, the advice and encouragement of others is necessary to achieve success. "Be strong and courageous. Do not be afraid; do not be discouraged, for the Lord your God will be with you wherever you go." (Joshua 1:9)
CONVICTION
Conviction is a firm belief. If you are certain God has called you to write, He will help you succeed. "If you believe, you will receive whatever you ask for in prayer." (Matthew 21:22)
CONFIRMATION
Your gifts can be confirmed by God's Word or by fellow writers, agents, or editors. Their approval of your work will verify you are on the right path. "Make every effort to confirm your calling." (II Peter 1:10)
CONSISTENCY
Consistency is a pattern of behavior involving regularity. Working daily toward a goal will keep your thoughts flowing—even if you only do one small thing. "Whatever you do, work at it with all your heart." (Colossians 3:23)
CONFIDENCE
Confidence is the assurance that something we want is going to happen. Whether achieving your dream is a short or long journey, we need to keep moving forward and trust God's timing. "This is the confidence we have in approaching God: that if we ask anything according to His will, he hears us." (I John 5:14)
I would love to hear how any of these characteristics have helped you achieve your dreams. Please share your thoughts in the section below.