How a Writers' Retreat Enhanced the Pursuit of My Dream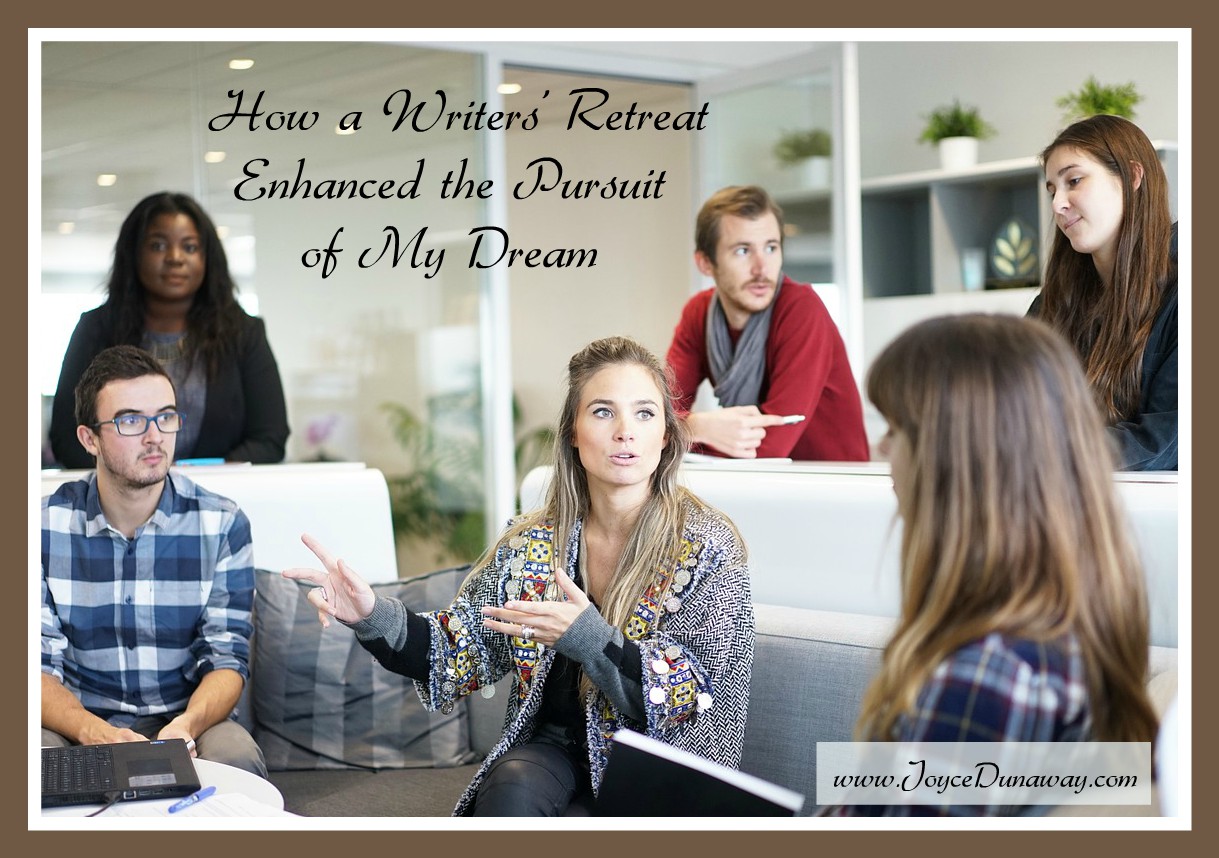 by Joyce Dunaway @DunawayJoyce 
Writing is a lonely endeavor. Often our friends and family don't understand why we need to work without interruptions. That's why associating with other writers is so refreshing. Lynette Eason's Weekend with the Writers' Retreat encouraged me in the pursuit of my dream. It provided the following benefits:
ENCOURAGEMENT
The stories of published writers' struggles on their journey encouraged me to never give up.
Realizing that successful writers still have to edit and rewrite after the manuscript has been submitted to the publisher made my goal seem more attainable.
The agent's desire to find and nurture new writers helped me realize they are in business to help others succeed.
MOTIVATION
The brainstorming session resulted in ideas to improve my manuscript.
Individual appointments with a published writer and the agent reinforced my desire to continue the pursuit of my dream.
The testimonies of the leaders revealed how God has orchestrated their careers which resulted in helping others and glorifying Him.
KNOWLEDGE
How to build riveting scenes, craft compelling characters, and include conflict and cliffhangers which keep the reader turning pages.
Social media tips and the benefits of having an agent.
How to self-edit your manuscript.
NEW FRIENDS
A bond was developed among the attendees that enabled us to develop deeper friendships with other writers.
There is a comfort knowing I can contact these new friends when I need advice or encouragement.
The joy of learning about the experiences of other writers was refreshing
What are some benefits you've received from a writers' retreat or conference? Please leave your comments in the section below.