How Being Specific Can Help You Achieve Your Dreams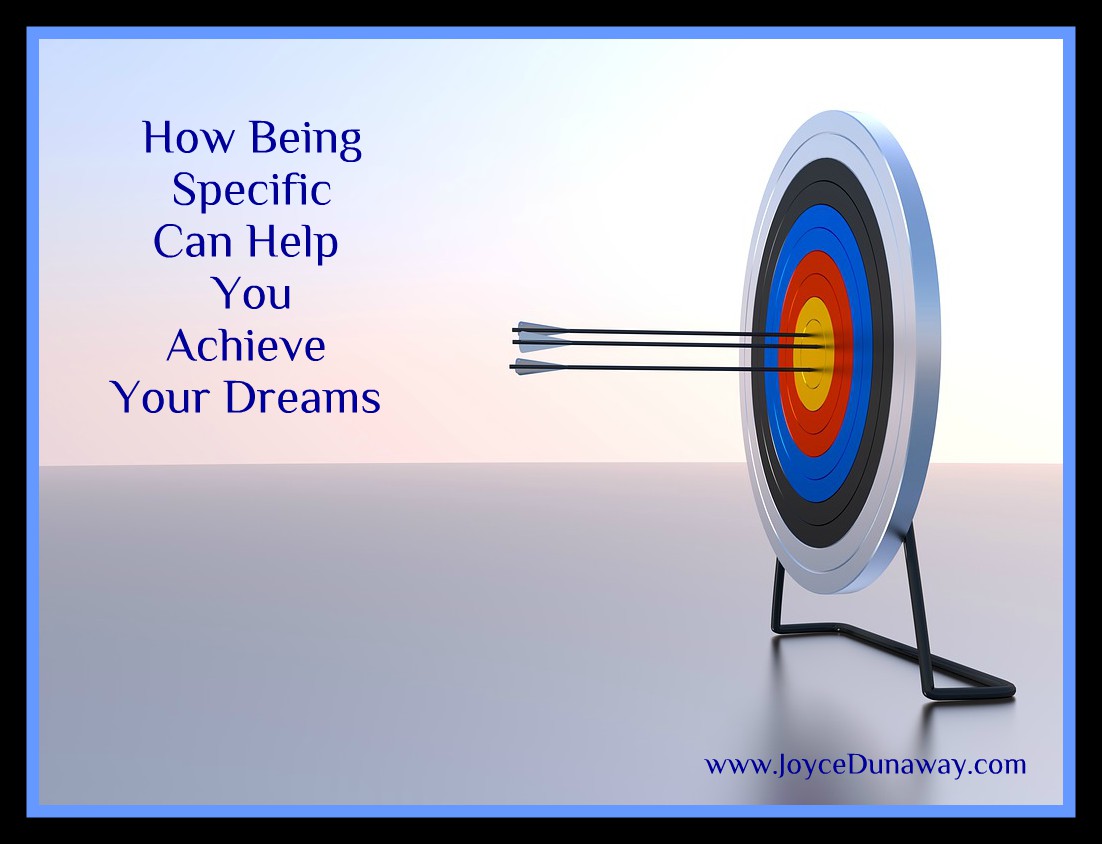 by Joyce Dunaway @DunawayJoyce
Is it your dream to become a doctor, a nurse, or a published author? Lofty goals are great, but it's important to break them down into specific steps so you'll understand what actions to do first.
Following are some ways being specific can help you achieve your dreams:
FOCUS
Take your BIG DREAM and analyze the steps necessary to achieve it. Then start on the first step so the enormity of the task will not overwhelm you.
DECISIONS
Choose the best way to proceed that will meet your criteria. Often advice is good, but your goal needs to be what will work best for you in your life situation.
SCHEDULES
A specific daily time to work on your goal will help you be intentional. Emergencies happen, but don't allow distractions to keep you from moving forward.
DEADLINES
By setting a deadline to achieve each step, your accomplishments will encourage you to continue. This also establishes a habit, which will be beneficial when the publisher requests edits be completed by a certain date.
DETAILS
We may decide that skipping a step will achieve the same results, but that often delays the process, resulting in time lost by having to return to prior steps.
CONSISTENCY
Accomplishing something daily will encourage you to continue. If too much time lapses between actions, discouragement often halts our progress.
I would love to hear how being specific has helped you in the pursuit of your dreams. Please share your thoughts in the section below.