How Christmas Movies Encouraged the Pursuit of My Dreams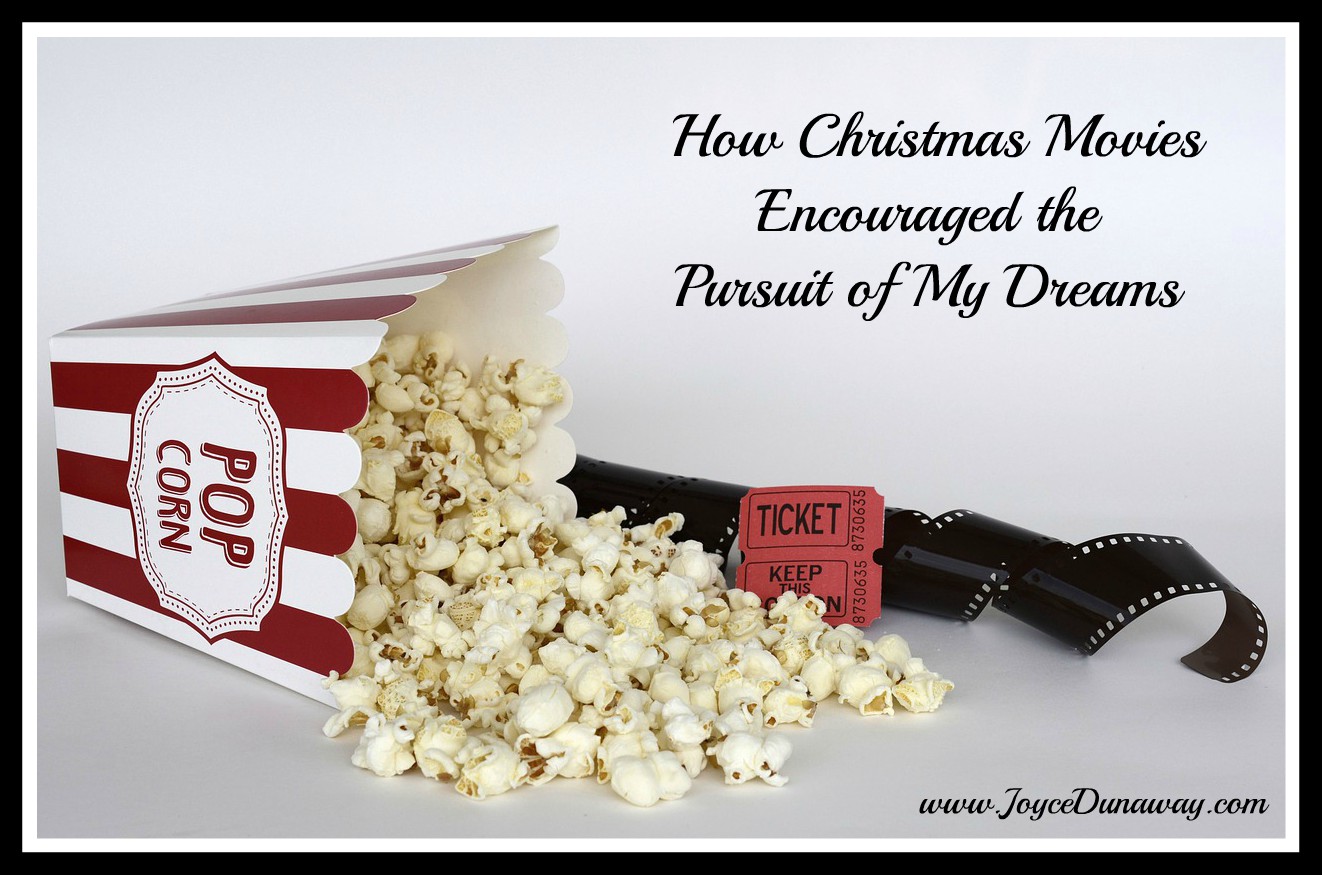 by Joyce Dunaway @DunawayJoyce
We often wonder if the energy and sacrifice necessary to pursue our dreams are worth the effort. Two Christmas movies I watched revealed the unhappiness of characters who had abandoned their dreams. After realizing the source of their despair, they stepped out in faith to pursue their heart's desire.
Following are some ways Christmas movies encouraged the pursuit of my dreams:
FOCUS
Focusing on our dream keeps us from getting sidetracked.
CONTROL
When we allow others to control our time, we don't have enough left to pursue our heart's desire.
SERVICE
If the pursuit of our dream is selfish, we won't enjoy the satisfaction of helping others.
FAITH
Stepping out in faith is scary, but the benefits are worth the risk.
COURAGE
It takes a lot of courage to continue the pursuit of our dreams when circumstances threaten to stop us.
FULFILLMENT
When we are fulfilled, we can have better relationships with others.
REWARDS
The satisfaction of a job well done brings joy and contentment.
I would love to hear how a movie has encouraged you in the pursuit of your dreams. Please share your thoughts in the comment section below.