How the Pursuit of Your Dreams Can Enhance Others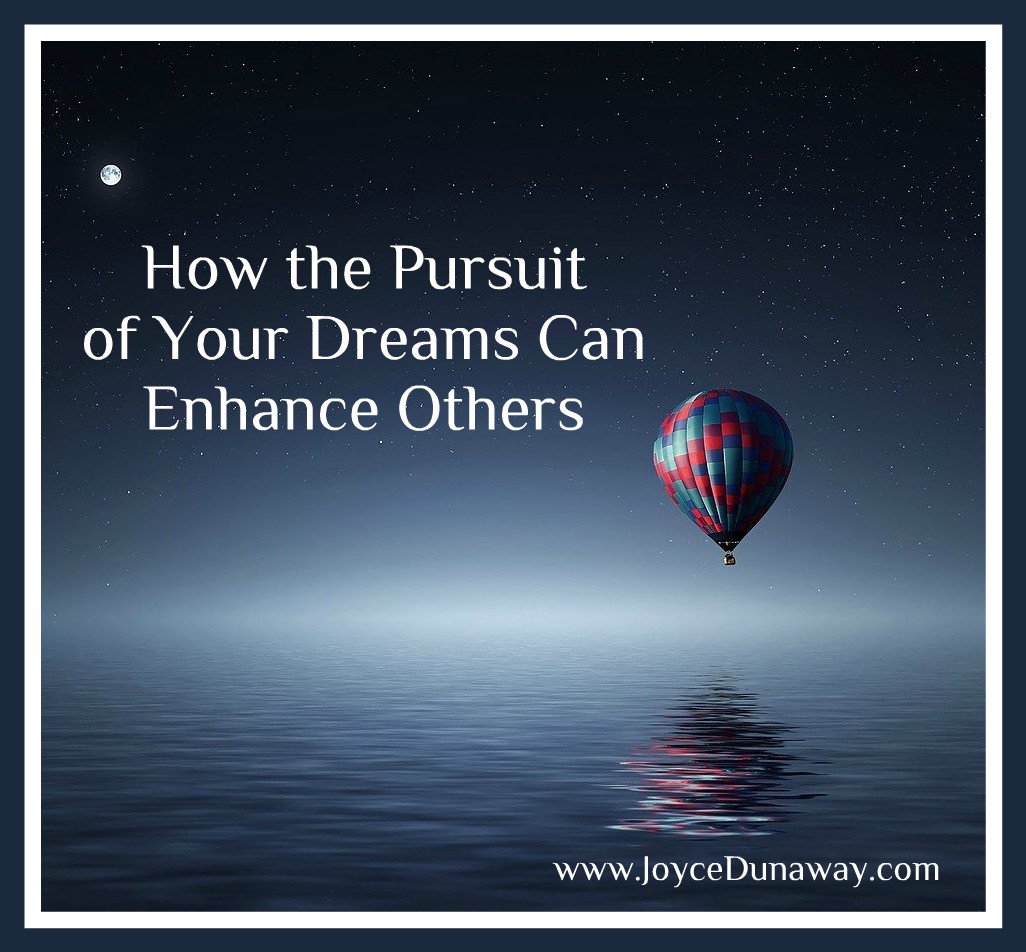 by Joyce Dunaway @DunawayJoyce
We often focus on our goals and desires without giving much thought about how the pursuit of our dreams affects others. As Christian writers we need to think about how our words will inspire and encourage people on their life journey.
Following are some ways the pursuit of your dreams can enhance others:
ENTHUSIASM
If you're enthusiastic and excited, your attitude will affect others. They may have become discouraged in their journey, but your zeal might revive their dreams and set them back on the path to success.
INVOLVEMENT
By asking friends or family to help you in your endeavor, they feel a sense of accomplishment when you achieve your goals.
BENEFITS
When you receive financial compensation from the attainment of your dreams, you will be able to assist others who need funds to reach their goals. Perhaps a financial donation could help a friend or family member during a time of need.
ENCOURAGEMENT
No matter what level you're at there will always be others who have not reached that pinnacle. By taking time to share what you've learned, you will motivate them to continue their journey.
FULFILLMENT
When others are striving to reach their goals, they will be invigorated when they see the satisfaction you have in your accomplishments. This could spur them to continue their endeavor.
I would love to hear how the pursuit of your dreams has enhanced the lives of others. Please share your thoughts in the section below.