How to Cope When Health Issues Threaten to Derail Your Dreams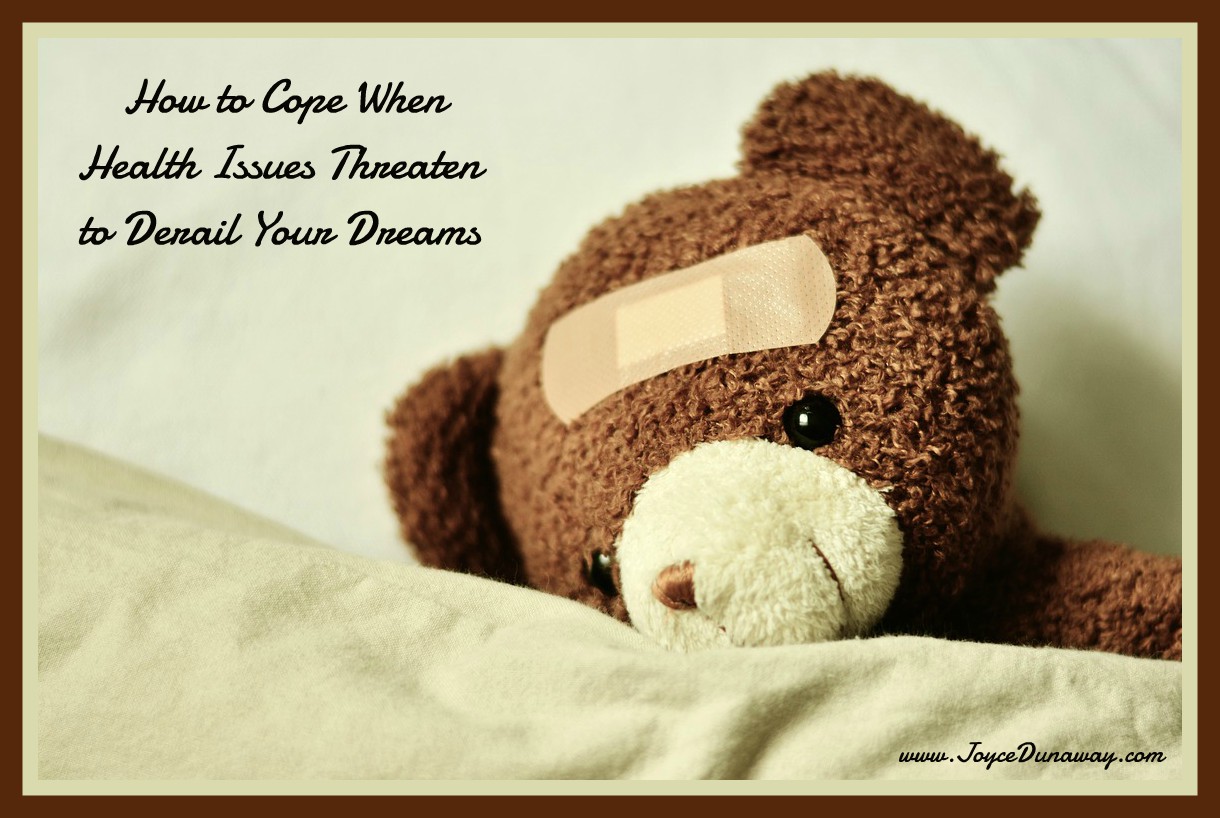 by Joyce Dunaway @DunawayJoyce
You're chugging along accomplishing your dreams when illness strikes.
You get a migraine the day of your deadline. The flu, pneumonia, bronchitis or sinus infection requires antibiotics to combat the sickness.
Perhaps the ailment is more serious—long-term or life threatening—cancer, diabetes, or fibromyalgia.
Following are some coping strategies that can help you achieve your dreams:
DON'T QUIT
You may accomplish less per day than usual and there may be some days you don't feel like doing anything. Keep moving forward even if you only feel like writing one paragraph a day.
BE PREPARED
Organize a bag with writing tools—notebooks, pens, a recorder, laptop—in case a great scene or character scrolls across your brain. Having these items close by will enable you write or record the information before it drifts away.
REMAIN POSITIVE
On days when you're too tired or sick to do anything except lie around, keep your mind occupied with positive thoughts by listening to Christian music, sermons, or motivational CDs.
READ
Reading the book of Psalms in the Bible can be very uplifting. Use this down time to read novels in the genre you're writing. Stephen King says "Reading is the creative center of a writer's life."
PRAY
Pray for strength to endure. Keep close to God so discouragement will not prevent you from pursuing the dreams He has placed in your heart.
I would love to hear how you've coped with illness. Please share your thoughts in the comment section below.