How God's Word Can Help You Achieve Your Dreams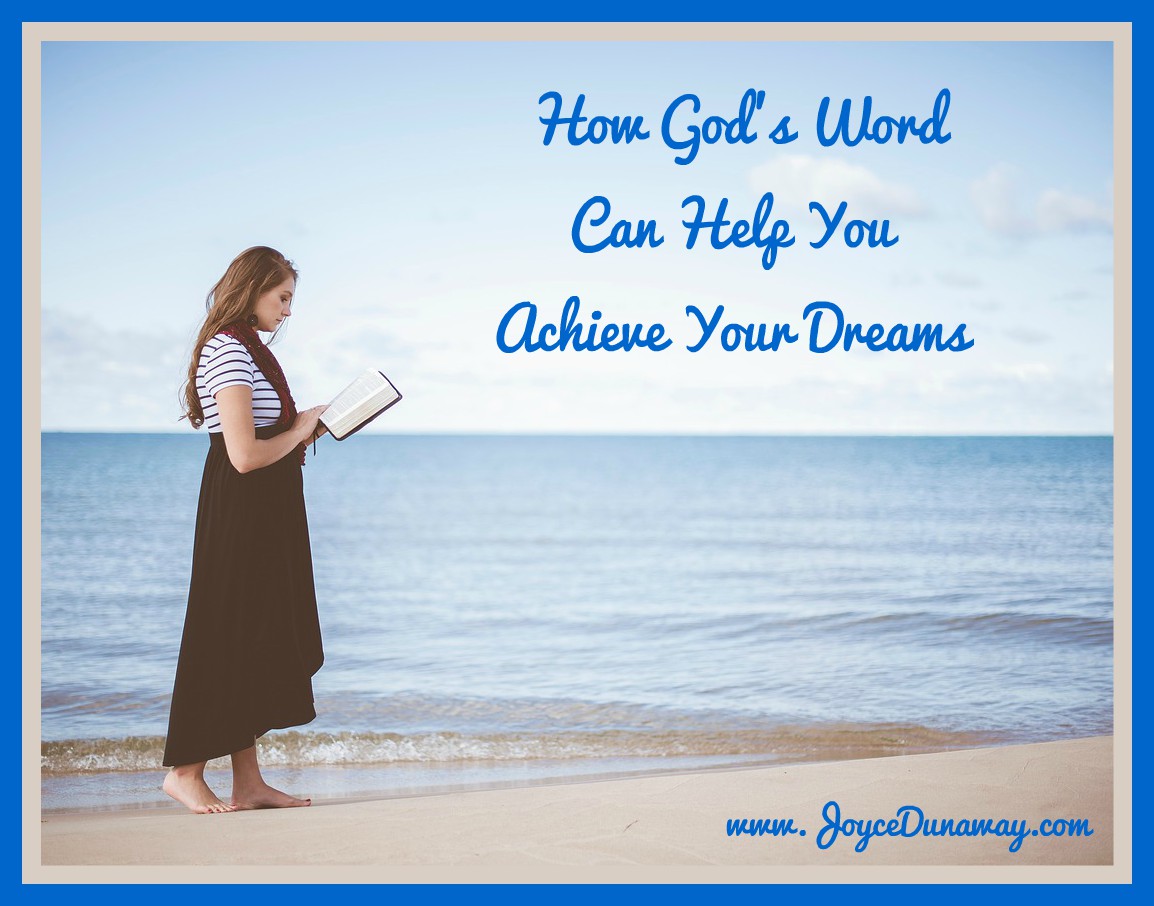 by Joyce Dunaway @DunawayJoyce
Writing can be a lonely and often discouraging venture.
As a Christian who has been called to perform this task, we need to rely on God's Word to help us achieve our dreams.
Following are some ways God's Word can help you achieve your dreams:
ENCOURAGEMENT
When the words aren't flowing and you've received numerous rejections, discouragement can lodge in your heart. Combat it with scripture.
"Do not be afraid; do not be discouraged, for the Lord your God will be with you wherever you go." Joshua 1:9
"Wait for the Lord; be strong and take heart and wait for the Lord." Psalm 27:14
WISDOM
There is a difference between knowledge and wisdom. God gives us the ability to learn facts which will help us improve our craft. Wisdom is insight.
"God gave Solomon wisdom and very great insight, and a breadth of understanding as measureless as the sand on the seashore." I Kings 4:29
"If any of you lacks wisdom, you should ask God, and it will be given to you." James 1:5
PERSEVERANCE
Don't quit no matter what obstacles are put in your path. Do your best and God will give you the strength to complete your tasks.
"Let us run with perseverance the race that is set before us, looking unto Jesus, the author and finisher of faith." Hebrews 12:1-2
You need to persevere so that when you have done the will of God, you will receive what He has promised." Hebrews 10:36
GUIDANCE
Sometimes we get distracted from working on our goals. We may not know the next step to take. Trust that God will provide the right people and opportunities according to His timing.
"The Lord will guide you always." Isaiah 58:11
"I will instruct you and teach you in the way you should go; I will counsel you with my loving eye on you." Psalm 32:8
I would love to hear how God's Word has helped you on your journey. Please share your thoughts in the comment section below.