How to Edit Dream Stealers from Your Life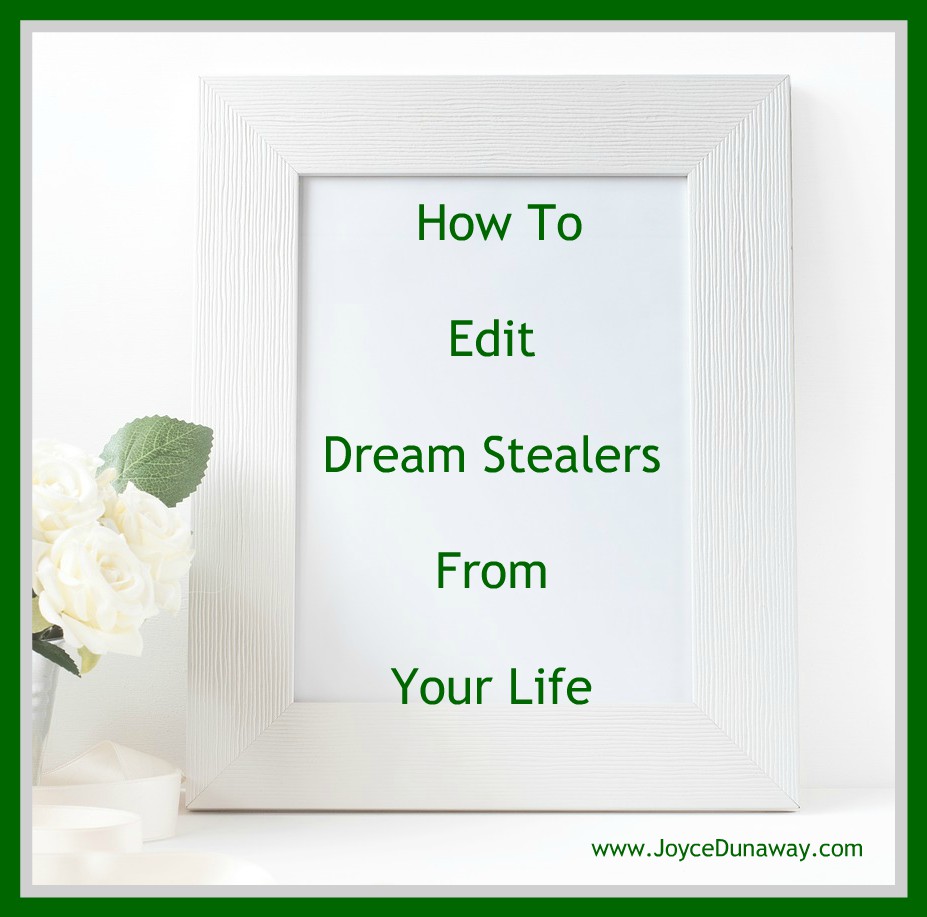 by Joyce Dunaway @DunawayJoyce
Do you have family or friends who put down your dreams? They often scoff at your attempts. Some of them try to make you feel guilty when you take time for your pursuit.
Following are some ways to edit dream stealers from your life:
LIMIT TIME WITH THEM
Sometimes you can't avoid being with negative people—especially family. Choose your schedule and don't allow them to talk you into doing an activity which would interfere with the time allotted for pursuing your dream.
CHANGE THE SUBJECT
When a negative person asks about your progress, give a short reply and change the subject.
ADD ENCOURAGING PEOPLE TO YOUR LIFE
Spend time with other writers or friends who want you to succeed. These individuals will understand if you have a deadline and need to reschedule an outing.
ASSOCIATE WITH WINNERS
Attending critique groups and writers' conferences helps you form alliances with people on a similar journey. Those who have achieved what you're striving for will help and encourage you. Your confidence level will soar when you realize others have succeeded.
ENCOURAGE OTHERS
You may be one or two steps ahead of someone on the writing and publishing journey. Your encouragement might be what they need to take the next step of faith.
I would love to hear how you have edited dream stealers from your life. Please share your thoughts in the section below.