How Worship Can Help You Achieve Your Dreams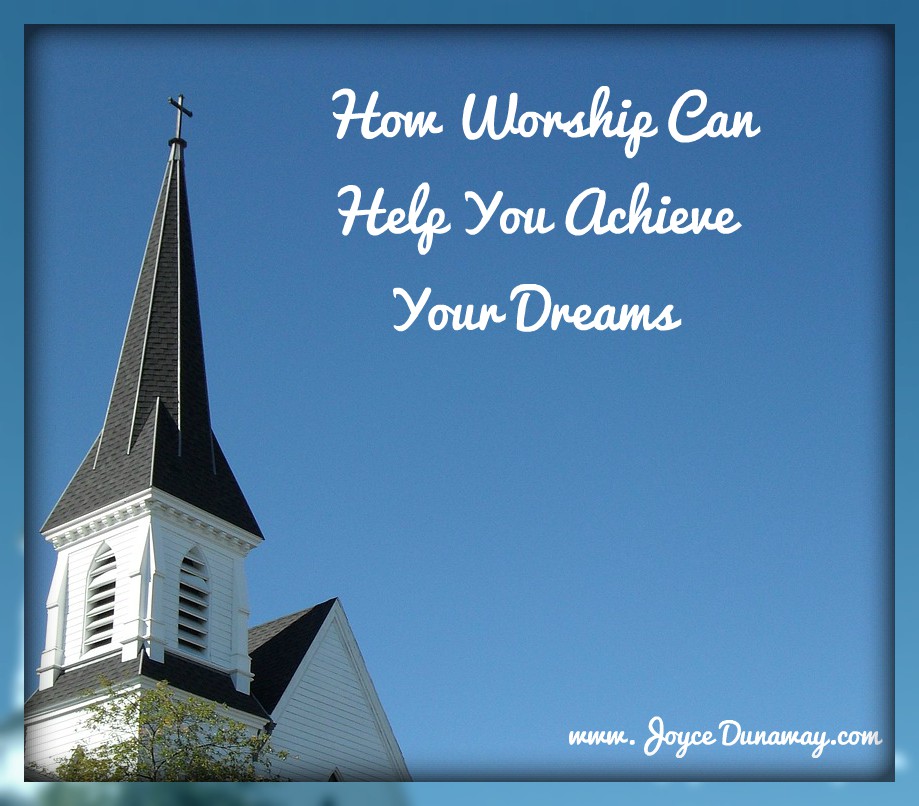 by Joyce Dunaway @DunawayJoyce
Worshiping the Creator of the universe and every living creature—including us—brings us joy and peace.
Instead of patting ourselves on the back for a job well-done, praise God who has given us life and the ability to accomplish our goals.
"Come, let us bow down in worship, let us kneel before the Lord our Maker; for He is our God." Psalm 95:6
Following are some ways worship can help you achieve your dreams:
WORK
"Whatever you do, work at it with all your heart, as working for the Lord, not for human masters." Colossians 3:23
OBEY
"It is the Lord your God you must follow, and Him you must revere. Keep His commands and obey Him." Deuteronomy 13:4
REST
"Come unto me, all you who are weary and burdened, and I will give you rest." Matthew 11:28
SEEK
"If you seek the Lord your God, you will find Him if you seek Him with all your heart and with all your soul." Deuteronomy 4:29
HEAR
"Whoever hears my word and believes Him who sent me has eternal life." John 5:24
IMITATE
"You became imitators of us and of the Lord, for you welcomed the message in the midst of severe suffering." I Thessalonians 1:6
PRAISE
"For great is the Lord and most worthy of praise." I Chronicles 16:25
I would love to hear how worship has helped you on your journey. Please share your thoughts in the comment section below.