God Will Provide What You Need to Accomplish Your Dreams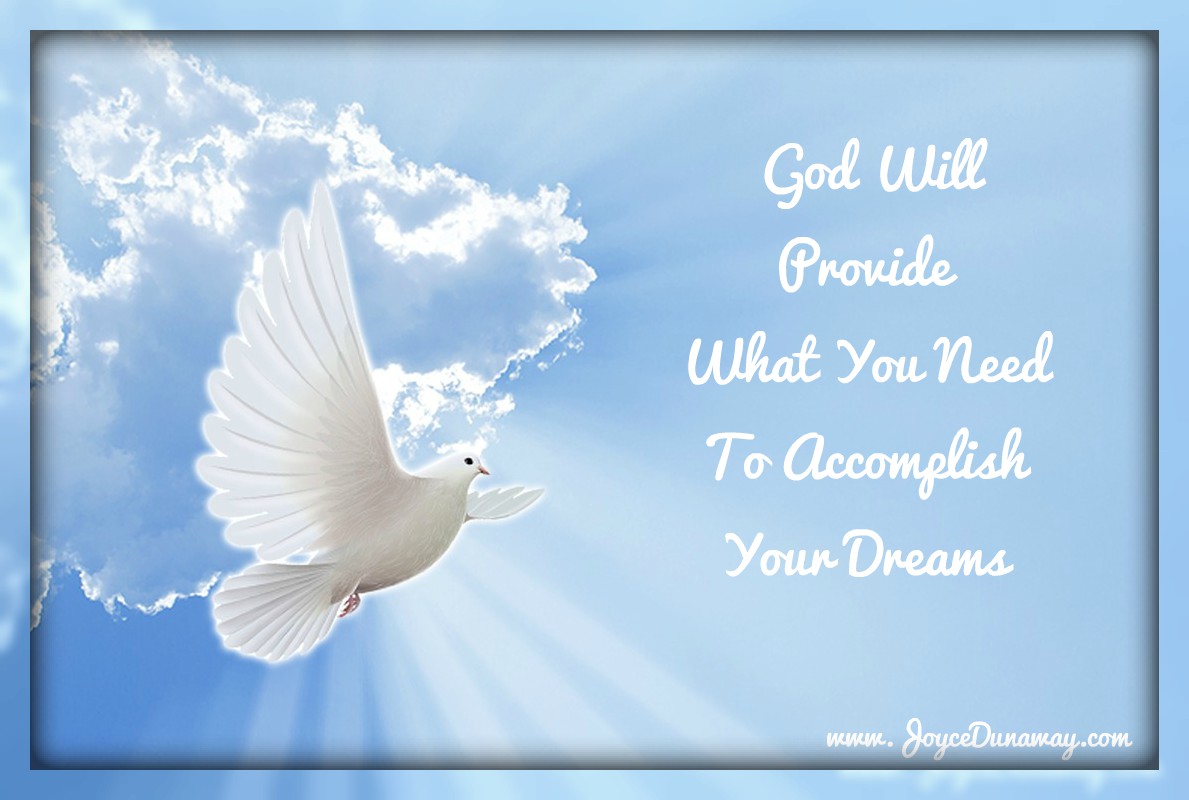 by Joyce Dunaway @DunawayJoyce
If God has placed a dream in your heart, He will provide everything you need to accomplish it.
"God will supply all your needs according to His riches in glory in Christ Jesus." (Philippians 4:19)
Following are some ways God provides what you need to accomplish your dreams:
STRENGTH
God will give you the physical and spiritual strength to achieve your goals. Despite health issues, God has always kept me healthy enough to attend conferences and write daily even if only a few pages.
KNOWLEDGE
God will direct you to the craft books, internet sites, or classes which will provide the expertise you need.
WISDOM
Discerning God's will and direction requires wisdom. "If any of you lacks wisdom, you should ask God and it will be given to you." (James 1:5)
CONTACTS
God will lead you to the people who will help advance the pursuit of your dream.
TIMING
God's timing is perfect. We are often impatient and expect God to act according to our timetable, but His provision at the proper time is always best.
FINANCES
If God leads you to attend a conference, but you don't have the financial resources to pay it, don't fret. Expect a miracle, and He will provide. Help may come in the form of a scholarship or someone will unexpectedly give you some money.
I would love to hear how God has provided what you need to accomplish your dreams. Please share your thoughts in the section below.