Five Steps to Building Trust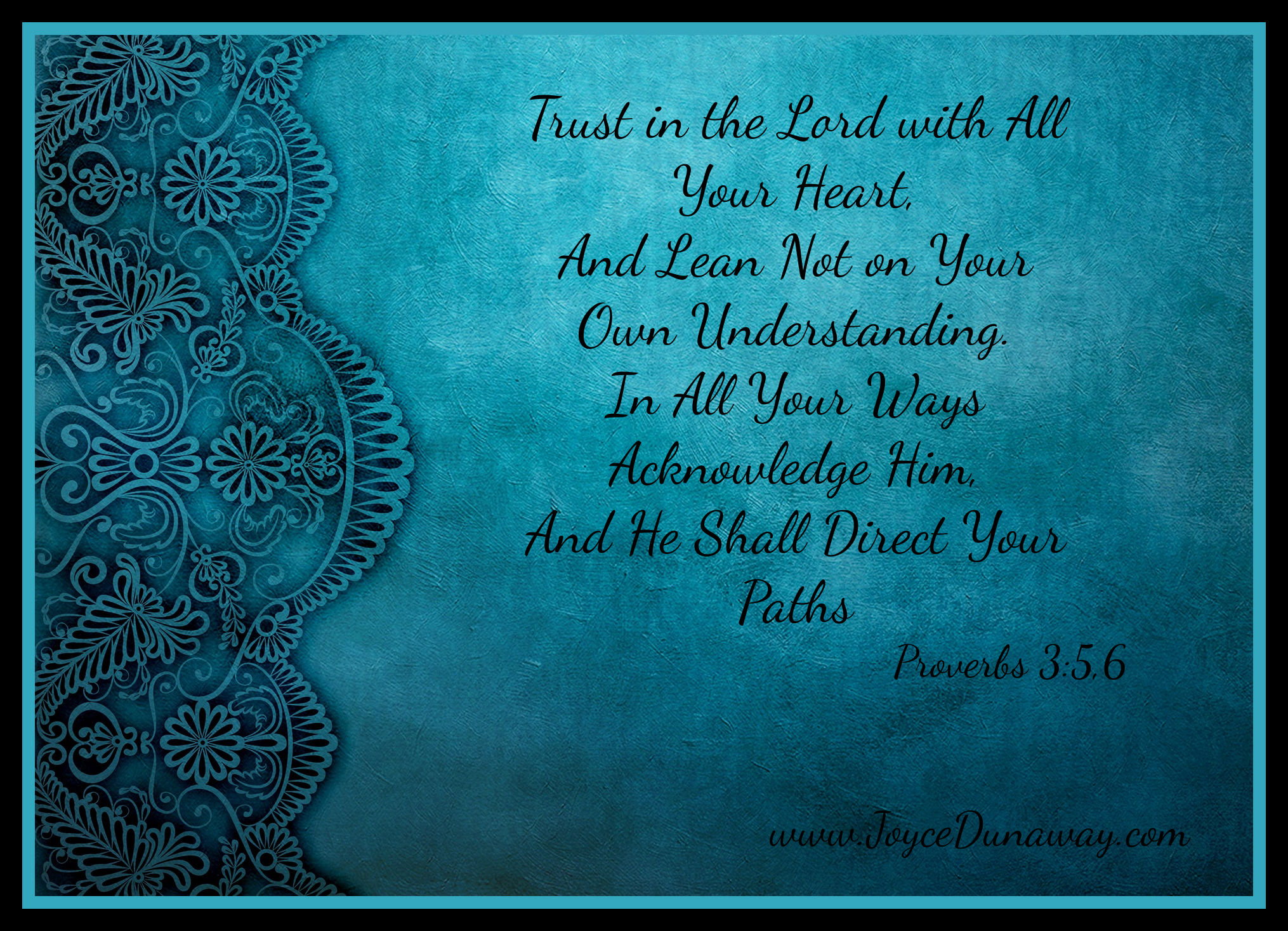 By Joyce Dunaway @DunawayJoyce
Trust in the Lord with all your heart, and lean not on your own understanding; In all your ways acknowledge Him, and He shall direct your paths (Proverbs 3:5, 6 NKJV).
Lies. Fraud. Scams. Infidelity. Today's world is rampant with people who are looking for ways to take advantage of others. So, who do you believe? Who can you trust?
When I was a child, an adult that I trusted betrayed that bond. So I've always struggled with the issue of trust. In the past, I waited until someone proved trustworthy before I accepted them into my heart.
Despite this, I've never had a problem believing that God's Word is true. I invited Jesus into my heart at the age of eight. Over the years through the prompting of the Holy Spirit and God's Word, I've learned to trust again. The first person I totally trusted was my husband. Over the fifty-three years of our marriage, he has proved very trustworthy.
What about you? Do you struggle with this issue? If so, there is hope. Although we still need to be on guard against people who want to take advantage of us, it is so freeing to learn to trust.
Following are five steps that will help you learn to trust:
Trust God
May the God of hope fill you with all joy and peace as you trust in him, so that you may overflow with hope by the power of the Holy Spirit (Romans 15:13 NIV).
Trust that the God who created you will take care of you. When you ask Jesus into your heart, you're trusting that you will spend eternity in heaven with Him. There are thousands of examples in the Bible revealing and confirming God's trustworthiness.
Pray
Ask God to give you a discerning heart so you will recognize the truth. Paul wrote, "This is my prayer that your love may abound more and more in knowledge and depth of insight, so that you may be able to discern what is best and may be pure and blameless for the day of Christ." (Philippians 1: 9, 10 NIV).
Ask Questions
When an offer seems too good to be true, ask a lot of questions. Do extensive research before investing time and money in the endeavor.
Don't Give In to Pressure
 Often people who are badgering you to get involved in a project are out to deceive you. Be especially aware if they put a time limit on the offer.
Observe People
By watching the actions and reactions of people in your life you can garner an idea of their heart. I was once told that when dating to notice what kind of tips they leave at restaurants and how they interact with the server. By doing this observation over a period of time you can often discern what kind of person they are.
I would love to hear how these suggestions or others have helped you learn to trust God and others. Please share your thoughts in the section below.