How Prayer Can Help You Achieve Your Dreams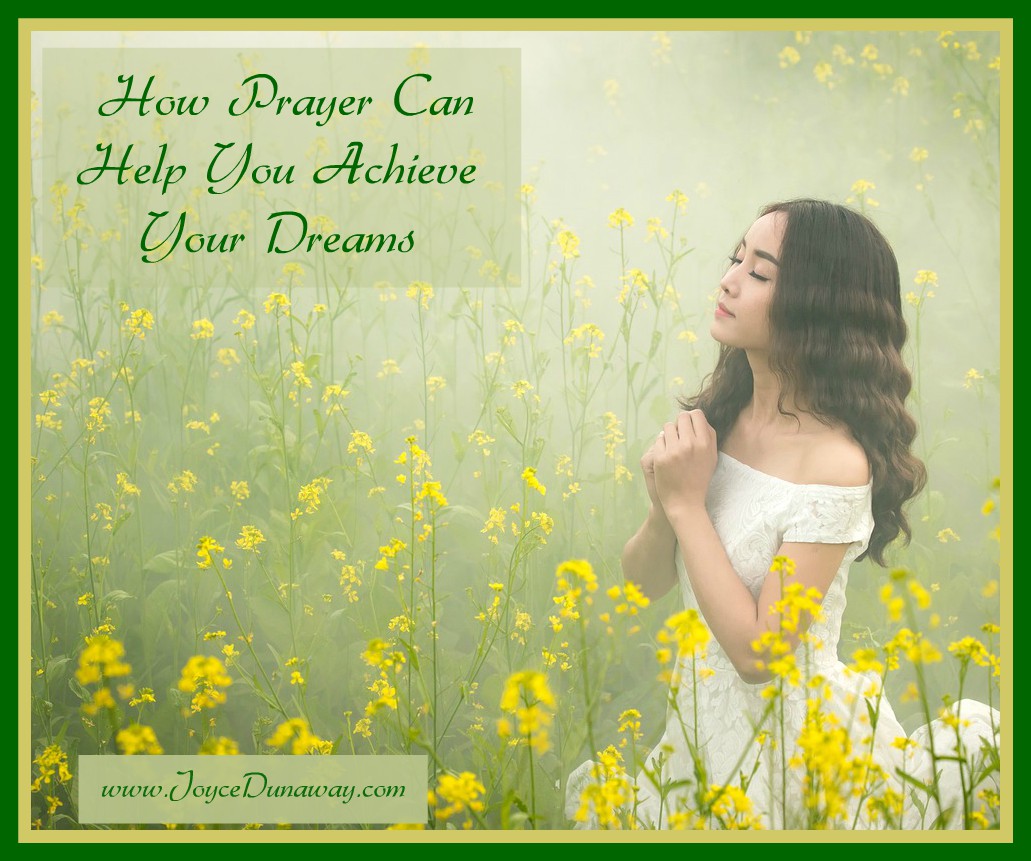 by Joyce Dunaway @DunawayJoyce
If you feel God has placed specific dreams in your heart, then it's important to spend time talking and listening to Him.
Jesus emphasized the importance of prayer to be successful in His mission. He often went out early to pray. In the garden of Gethsemane, He prayed for strength to obey God by enduring crucifixion. He also taught His disciples how to pray.
Following are some ways prayer can help you achieve your dreams:
ASK
Pray for guidance. "The Lord will guide you always." (Isaiah 57:11)
Pray for wisdom. "If any of you lacks wisdom, you should ask God, and it will be given to you." (James 1:5)
Pray for strength. "The Lord gives strength to His people." (Psalm 29:11)
CONFESS
Praying daily for forgiveness restores our relationship with God. "If we confess our sins, He is faithful and just and will forgive us." (I John 1:9)
Admit we need God's love and mercy daily in order to achieve what He has called us to do. "His compassions never fail. They are new every morning." (Lamentations 3:22-23)
THANK
Thanking God for everything reinforces our belief that God is in control. "Give thanks to Him and praise His name." (Psalm 100:4)
Thanking God even when our lives are filled with pain and suffering, gives us a fresh perspective on our purpose in life. "Give thanks in all circumstances; for this is God's will for you in Christ Jesus." (I Thessalonians 5:18)
It's especially important to thank God when we are successful so He will receive the honor and glory. "Thanks be to God. He gives us the victory through our Lord Jesus Christ." (I Corinthians 15:57)
I would love to hear how God has answered your prayers and guided you on your journey. Please share your thoughts in the comment section below.